Presenting Desperado
5 months ago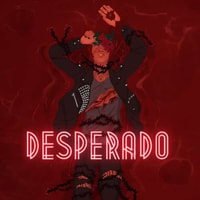 We are so excited to announce that Desperado has moved into our little podcast house! Desperado is an incredible audio drama by Samy Souissi, and has just returned for its second season!
That makes right now the best time to get caught up on season 1 so you can tune into the events yet to unfold in season 2. And I mean it--the best time is right now. RIGHT NOW. Are you ready? Then let's go! Here's the first episode of season 1, in full.
Blood magic, Voodoo magic, old gods, new gods: We've got it all! Follow the story of misfits from all over the world, as they try to survive and protect their heritage from modern-day crusader. Join us for this first chapter, where a hunted man stumbles onto the ruins of something older than Mexico, and awaken a Goddess from her slumber.
You can find more information and links to subscribe at DesperadoRadio.com.
Credits:
Desperado is written and produced by Samy Souissi.
Soundtrack: