Coming June 22nd: Scoring Magic
Create is feels good
2 years ago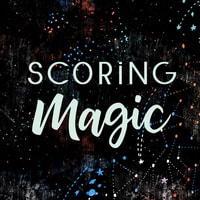 Episode Notes
"Create is feels good."
Scoring Magic is a documentary about three friends making a fiction podcast together. Starting June 22nd, we'll be sharing our process every other week. You won't just get tips and tricks on how to make your own fiction podcast--you'll also hear about real experiences, the ups and downs, the struggles and successes we meet along the way.
Scoring Magic is presented by Hug House Productions. You can support us for behind-the-scenes details and early previews of upcoming projects on Patreon.
Support Scoring Magic by donating to their Tip Jar: https://tips.pinecast.com/jar/scoring-magic
Find out more at https://scoring-magic.pinecast.co