COMING SOON: Scoring Magic Season 2!
1 year ago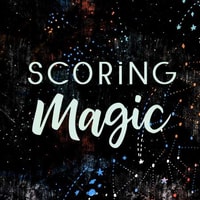 Last year, we left off having just barely debuted Season 1 of VALENCE. Since then, we've been hard at work on Season 2 . . . or, at least, as hard at work as 2020 has let us be. What has it been like creating in 2020? How have we adjusted? How have we failed and triumphed--and what does that all mean for Hug House, VALENCE, and other creative works up our sleeves?
We'll talk about all of this and more in Season 2 of Scoring Magic, coming January 2nd, 2021.