1.5: Casting Calls
2 years ago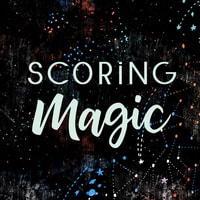 Episode Notes
When you make something with a cast, you have to . . . cast it. And when you cast something, you have to make a casting call. This week, hear about how Hug House went about its casting call--plus our usual updates and an exciting surprise. VALENCE IndieGogo Campaign - We're crowdfunding our first season of VALENCE! You can find our campaign--which includes rewards like your own bespoke sound of magic--over on IndieGogo. For every 10% raised, we'll announce a new cast member! About Scoring Magic - Scoring Magic is presented by Hug House Productions. You can support us for behind-the-scenes details and early previews of upcoming projects on Patreon.
Support Scoring Magic by donating to the tip jar: https://tips.pinecast.com/jar/scoring-magic
Credits: - The music this week was provided by Broke for Free.
Support Scoring Magic by donating to their Tip Jar: https://tips.pinecast.com/jar/scoring-magic
Find out more at https://scoring-magic.pinecast.co