2.4: Sound Design with Wil
9 months ago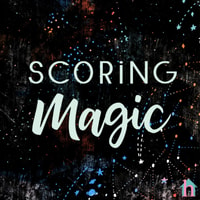 Episode Notes
In this episode of Scoring Magic, Wil goes into their sound design process step by step and shares how they learned this finicky, complicated, detailed aspect of making an audio drama.
Mentioned in the Episode:
About Scoring Magic
Scoring Magic is presented by Hug House Productions. You can support us for behind-the-scenes details and early previews of upcoming projects on Patreon.
Credits: